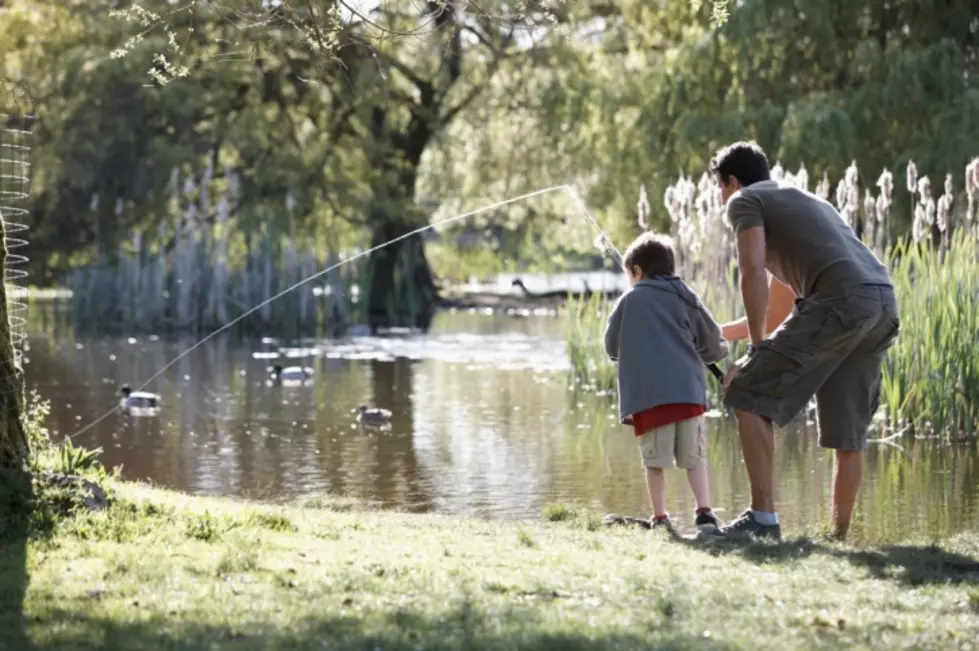 Breckenridge Kid Catches 30-pound Trout Fishing With His Dad
Thinkstock/Getty Images
An 11-year-old kid from Breckenridge caught a 30-pound trout while fishing with his dad. The kid reeled the lake trout all by himself and his dad netted it.
On Tuesday, April 21, Tanner Wilson caught one monster trout. Tanner goes fishing with his dad on a regular basis after he gets his school work done. His dad, Matthew, says it's great way to get outside, pass some time and it is good for the brain.
Enter your number to get our free mobile app
Fishing is how Tanner and his dad spend quality time together. Tanner was fishing with his dad at a Summit County reservoir (we're not sure which one) when he hooked one of the biggest trout we've ever seen.
Tanner reeled in an estimated 30-pound lake trout, which is sometimes known as a mackinaw fish, according to Summit Daily. He reeled in the fish all by himself and his dad netted the monster fish.
After Tanner got his picture with the 30-pound lake trout, then they released it. Tanner's dad, Matthew, says they like to love them and leave them and we're all about that catch and release life too.
You can clearly see how Tanner was feeling in the moment in the picture. His dad said he was completely overwhelmed by this monster trout. As you can see below, it almost looks as if Tanner and the trout have the same expression on their faces.
We totally agree with Tanner's dad, any fisherman (including ourselves) would be absolutely stoked to catch a fish like this. We're glad that they released lake trout back into the reservoir so that the fish can mate and so someone else has the opportunity to catch it too.