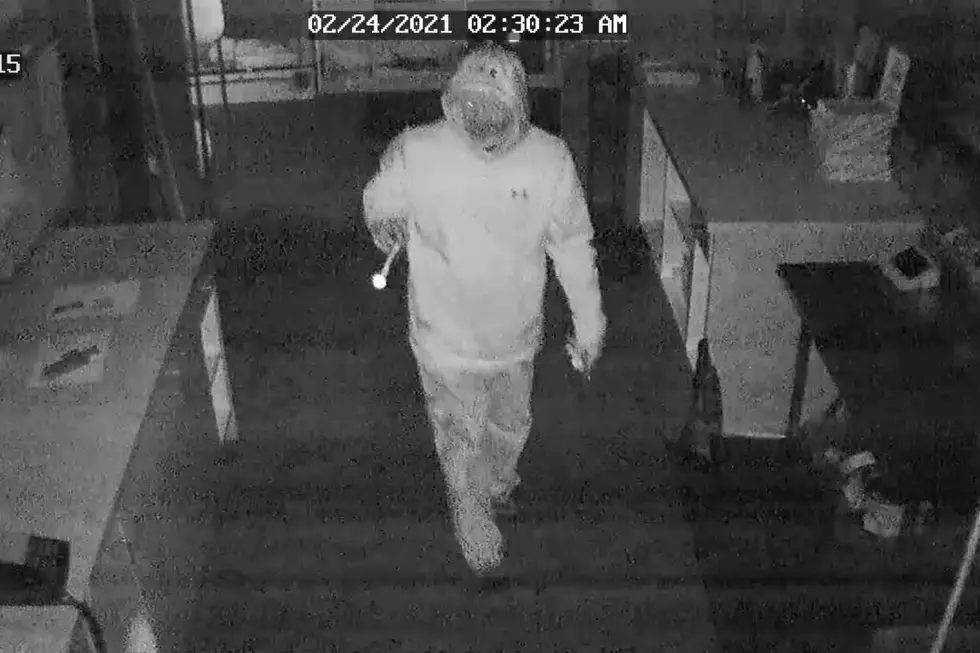 Who Is the Bonehead Who Broke Into Bananas Fun Park?
Bananas Fun Park
It's always alarming when you hear of someone breaking into local businesses and unfortunately that is exactly what we had happened recently at Bananas Fun Park. As you can see from the photo above they did get a picture of the suspect but they need help identifying who this man is. We have confirmed with the Grand Junction Police Department that this is an open investigation so the question becomes, can you help identify the person who broke into Bananas Fun Park?
Details on the Break-In at Bananas Fun Park in Grand Junction
The crime took place on Wednesday, February 24th at 2:30 a.m., and valuable merchandise was taken. There was damage to their building that took place during the break-in. They have spent lots of money now re-keying the building and changing locks. They are also in the process of upgrading their camera system to improve photo quality in the future.
Their security system was still active when employees arrived in the morning to begin the workday. So many people on Facebook are suggesting that it could be an employee or former disgruntled employee. But those were just social media comments, let's be glad we have true professionals from the Grand Junction Police Department looking into this crime.
How Can You Assist With Capturing the Suspect?
Spend time looking at the surveillance photo and see if you recognize this person and if now ask around to see if your friends know him. So many businesses in our area are struggling already we don't need anything else like this going on.
If you have any tips about this case reach out to the Grand Junction Police Department.
UP NEXT: See how much gasoline cost the year you started driving