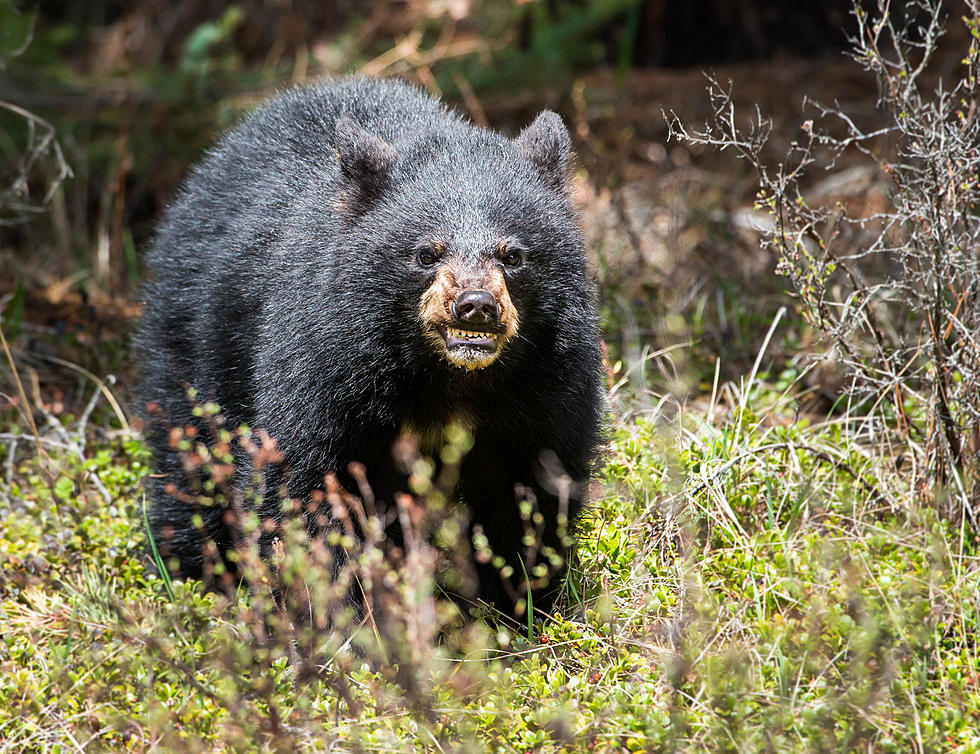 Black Bear Found Dead Near Glenwood Springs
Getty Images
A female black bear was struck by two vehicles and subsequently killed on a stretch of eastbound I-70 between what would seem to be Rifle and Glenwood Springs.
The incident occurred Thursday, September 16th in the early hours of the morning, reportedly around 5:40 a.m., when a vehicle collided with a female black bear. The driver initially didn't report the incident as she thought that she had hit a large rock or a boulder, rather than an animal.
The bear in question, most likely injured by the first incident, was later hit by another motorist and the animal then succumbed to its injuries.
It is unknown if the female bear was caring for cubs or not, but luckily no cubs were injured in the separate crashes. Unfortunately, though, the female black bear did succumb to her injuries and did pass away.
Following the second accident, the bear was transported to one of the Colorado Parks and Wildlife's facilities to determine the cause of death, although because of prior reports it was already made quite evident what happened to the animal.
Sargeant Logann Crawford of the Glenwood Springs Police Department had this to say about the incident:
It was dark out still and, in that curved area of the [interstate], it may have been hard to see. It may have been struck by multiple cars at different times.

When we went out there, that's when we noted that it was a bear. It was deceased once the officers arrived at the scene and … off of the road.
The Most Dangerous Animals in Colorado + Why They're Dangerous
There's no shortage of wildlife in
Colorado
, and some aren't necessarily the safest to be around. Here are the 11 most
dangerous animals
in Colorado and what makes them so dangerous.