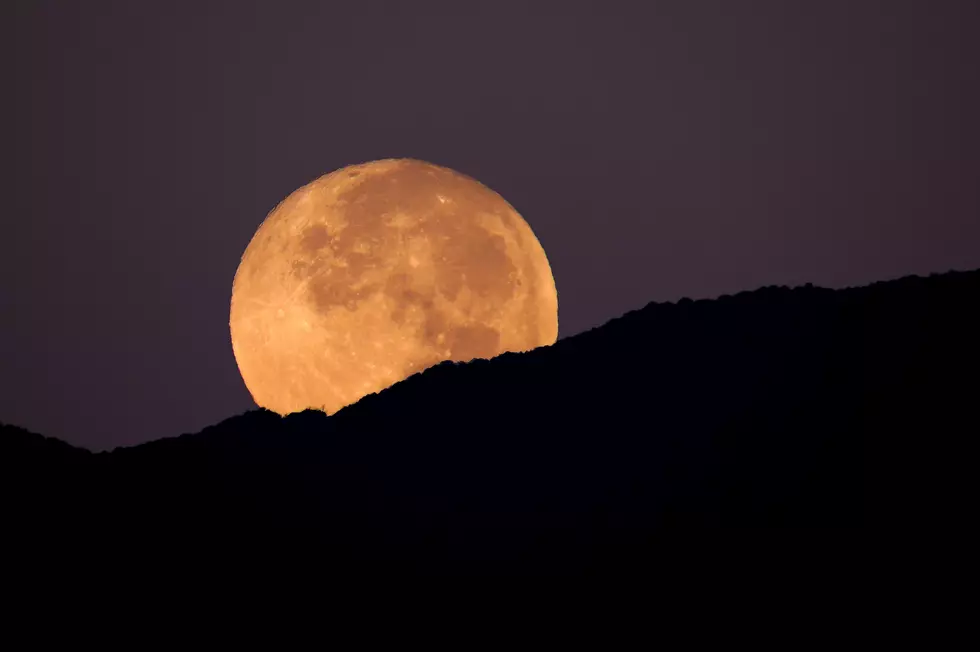 Where Is the Best Place to View the Super Moon in Grand Junction?
Getty Images/iStockphoto
Not only is Wednesday the first day of spring, but it's also our next opportunity to see a super moon - but will we actually see it?
The  March full moon is called a Worm Moon. The temperature is warming up, the ground is thawing out, and the robins return. Those early birds will be getting the worms which are starting to appear.
This full moon is also sometimes referred to as the Lenten Moon, Crow Moon, Crust Moon, and Chaste Moon.
What makes this a super moon is the fact that as the moon rises it will appear about 10% larger than a normal full moon.
Grand Junction is not an ideal place for super moon viewing - at least not from my perspective. My recent super moon viewings have ended in disappointment and I believe the Grand Mesa is to blame. Even though we may see the moon rise over the Mesa, the fact is, by the time we see it, it's already been up for quite some time - and, I theorize, past the time of viewing it at the largest size.
The best time for seeing a super moon is when it is just above the horizon. According to Time and Date, on March 20 the moon officially rises at 7:14 pm, but because of the Grand Mesa, we won't see it "rise" until much later. Generally, by this time, it doesn't look so super.
I wonder what Super Moon viewing is like for folks in other parts of western Colorado like Glade Park, Cedaredge,  Delta, and other places. Where is a good place to be to see the Super Moon?
I will be discussing this on the air live at about 8:15 am Wednesday and via live chat on the station app. To chat with me and share your Super Moon viewing advice, download the station app. I'll share some of the chat on the air and help people find the best spot to view the Super Moon.