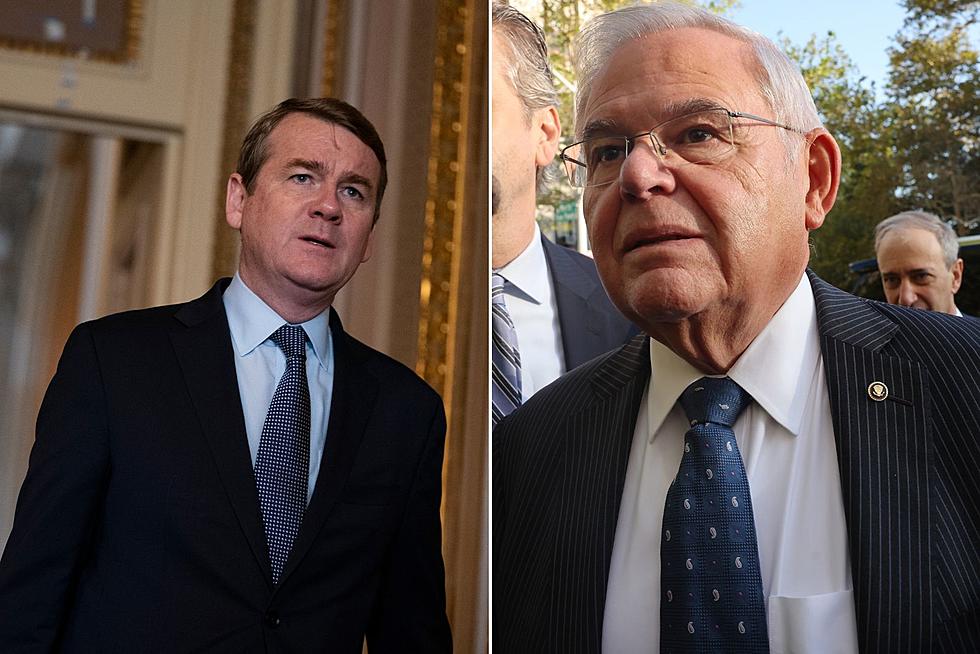 Colorado Senator Calls on Menendez to 'Step Aside' Following Bribery Charges
Getty Images
(The Center Square) – U.S. Sen. Michael Bennet of Colorado says Sen. Bob Menendez should resign following federal bribery charges.
Last week, the U.S. Attorney's Office for the Southern District of New York unsealed a three-count indictment alleging Menendez and his wife took bribes in exchange for enriching three New Jersey businessmen.
Menendez, who has spent three decades in Washington, D.C. as a Democrat representing New Jersey, on Monday said he's not stepping down.
Bennet said in a tweet on X, formerly known as Twitter, that Menendez is innocent until proven guilty, but "the nature of these charges erodes public trust in Congress."
"No one is entitled to serve in the U.S. Senate, and he should step aside," he added.
Menendez was confident that he'll be exonerated in comments reported Monday by The Center Square.
"I recognize this will be the biggest fight yet, but as I have stated throughout this whole process, I firmly believe that when all the facts are presented, not only will I be exonerated but I will still be New Jersey's senior senator," the senator told reporters. "Prosecutors get it wrong sometimes. Sadly, I know that."
Menendez was also indicted on bribery charges in 2015, but a jury failed to return a unanimous verdict and the case ended in a mistrial.
Don't Complain: 20 Compelling Reasons We're Lucky To Live in Colorado
They say the grass is greener on the other side of the fence - or at least it appears that way. It is so easy for people who have lived in Colorado a long time to lose sight of all the great things about Colorado. So, with that in my mind, I offer these 20 compelling reasons why we are so lucky to live in Colorado.
These Are The Best Places To Live In Colorado In 2022
In October,
Forbes Advisor
released its annual rankings list rounding up the best places to live in the state of Colorado in 2022.
Not only do two Northern Colorado cities rank among the top eight best places to live in the state, but one Northern Colorado city takes the number one spot on the rankings list, officially being named the best place to live in the state of Colorado.
Keep scrolling to learn more about how - and why - each of these Colorado cities earned its ranking. Does your hometown make the list?
The Center Square
is a project of the 501(c)(3) Franklin News Foundation. We engage readers with essential news, data and analysis – delivered with velocity, frequency and consistency. If you would like to read the original article,
click here.