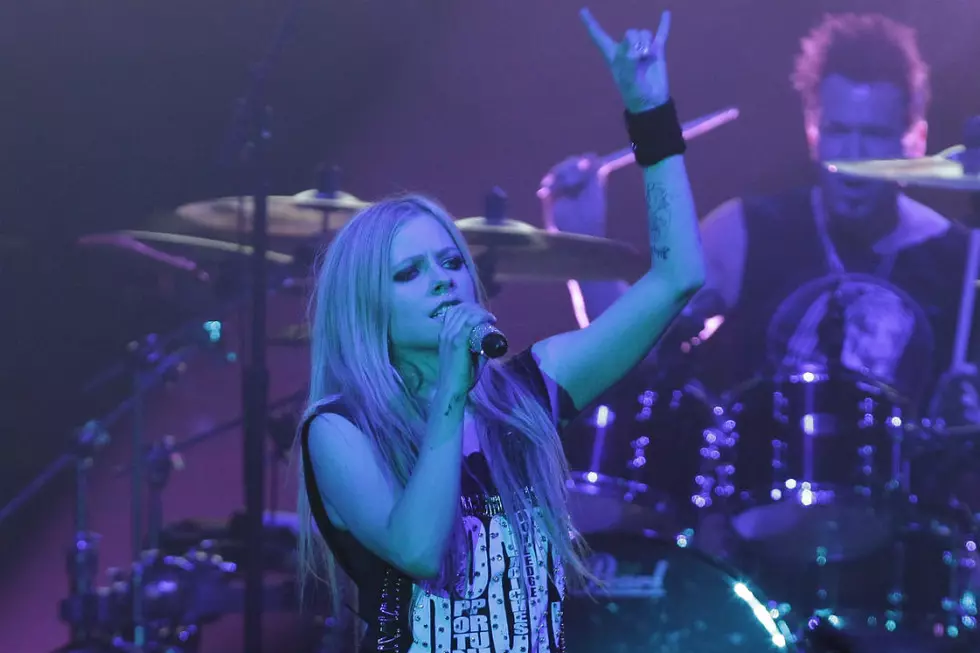 Avril Lavigne Announces Comeback Single, Written After She'd 'Accepted Death'
Chung Sung-Jun, Getty Images
This is the best damn thing: Avril Lavigne has announced she's gearing up to release a brand new single called "Head Above Water" — her first since Avril Lavigne dropped five years ago — and it'll be here before the leaves start to change.
"Five years have gone by since I released my last album,"she noted. "I spent the last few years at home sick fighting Lyme Disease. Those were the worst years of my life as I went through both physical and emotional battles. I was able to turn that fight into music I'm really proud of."
Still, she said she used forced bedrest as an opportunity to reflect and create.
"I wrote songs in my bed and on the couch and recorded there mostly as well," she said. "Words and lyrics that were so true to my experience came pouring out of me effortlessly. By keeping my spirits up, having goals to reach and a purpose to live for, my music helped to heal me and keep me alive...The first song I am choosing to release is called 'Head Above Water.' It is also the first song I wrote from my bed during one of the scariest moments of my life."
Lavigne said at her lowest point, she was sure she was going to die, which inspired a change.
"I had accepted death and could feel my body shutting down," she said. "I felt like I was drowning. Like I was going under water and I just needed to come up for air. Like I was in a river being pulled in a current. Unable to breathe. Praying to God for Him to help me just keep my head above the water. To help me see through the stormy weather. I grew closer to Him. My mother held me. In her arms, I wrote the first song that I am releasing to tell my story."
And while she's got misgivings about getting so personal, she says she's ready to take the plunge.
"I have decided to be truthful about my struggle, open and more vulnerable than ever before," she wrote. "And to be honest, part of me doesn't want to talk about being sick because I want it to all be behind me, but I know I have to. Because not only is it a part of my life, I need to bring awareness to the severity of Lyme Disease. A single bug bite can f--- you up hard."