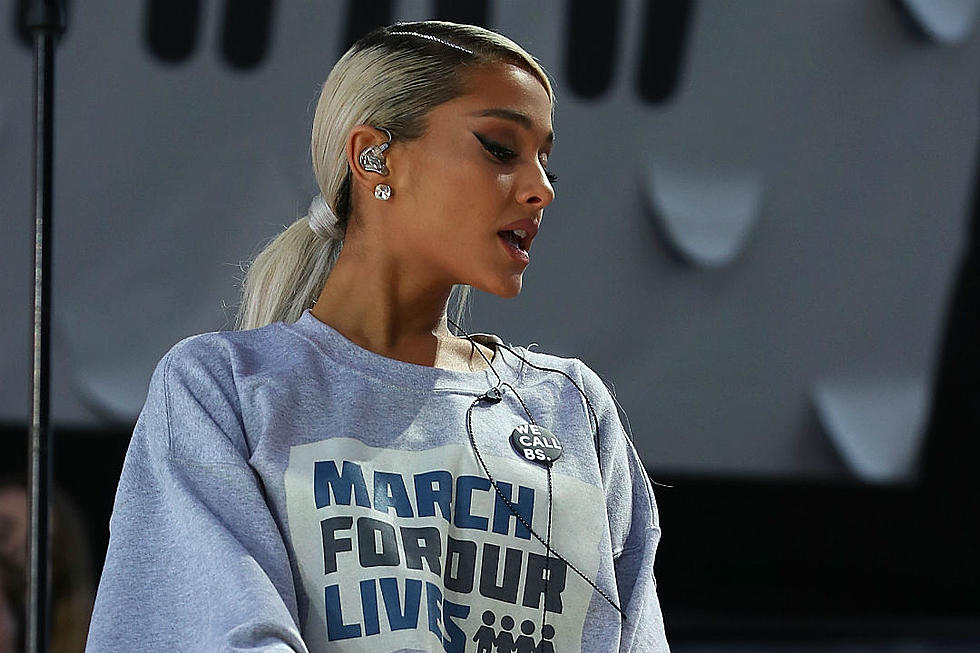 Ariana Grande Unveils 'No More Tears' Single Teaser + Cover Art
Mark Wilson, Getty Images
The "Moonlight" singer, who will release her fourth album's first single Friday (April 20), shared a pair of images on Twitter that put her new track's tone into clearer focus. In one pic, released late April 17, Ari's face is featured in profile and ambient rainbow light decorates her eyes, cheeks and forehead. "No Tears left to Cry" is etched into the bottom of the frame upside-down as part of a theme that has been consistent through Ari's current cycle.
In another image released just after midnight on April 19, Ari — dressed in a simple top and denim jacket — crouches on a staircase with one foot descending a step. Again, the featured image is upside-down, and the pic's caption includes a link to Grande's website, where there's an upside-down countdown leading up to the release of "No Tears Left To Cry."
And fans went wild over the teasers.
"O. M. G. YES! This is a slay. And I know this is gonna be a bop. Please save us queen @ArianaGrande we don't deserve you but we need you!" one follower wrote, while another noted "this finna be your best era i can feel it feel it."
Grande also uploaded a brief, heavenly snippet of the track to YouTube.
Celebs in 2008 vs. 2018