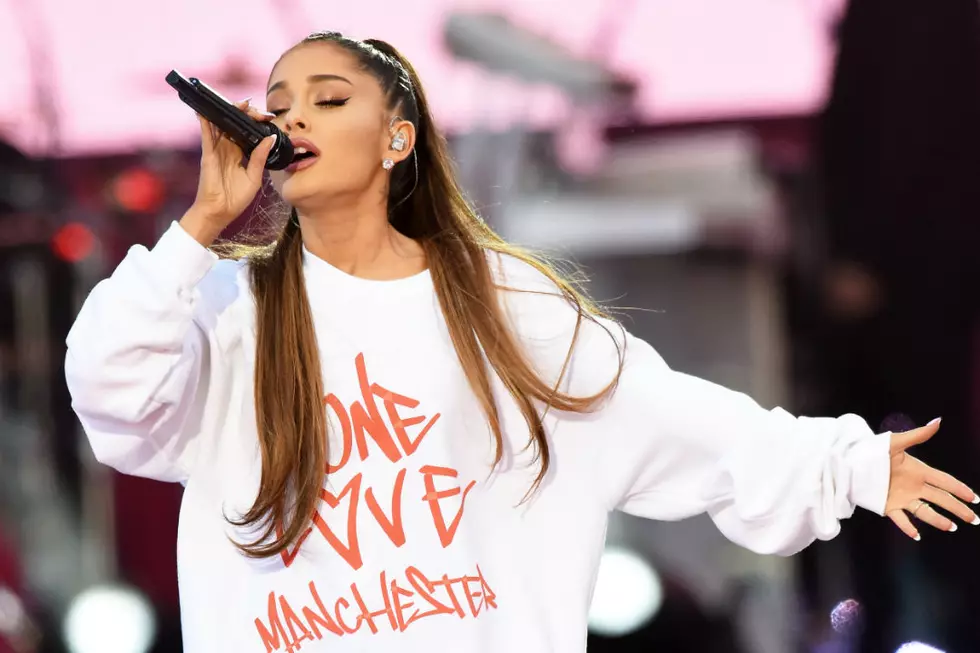 'Dangerous Woman' Working: Ariana Grande's Back in the Studio
The Dangerous Woman singer, whose most recent album dropped in 2016, has confirmed she's officially back in the studio and making new music, thanks to a sketchy photo that began making the rounds on social media.
Grande uploaded the suspect image in question to her Instagram stories Wednesday night (December 13), which had been originally posted by a fan account. "I'm pretty sure dis is very old or fake. if u wanted confirmation that i've been workin why didn't you just ask?" she captioned the shot.
Then, she corrected the error by uploading a brand new image of her progress in the studio, in which she — silvery hair and all — looms over a computer while poring over new work.
And for Grande, a fresh start might prove to be especially helpful — in May, a terrorist targeted her Manchester, England stop along the Dangerous Woman tour, and set off a bomb as fans began leaving the Manchester Arena. More than 20 were killed in the blast and many more were injured.
Photos From Ariana Grande on Tour: