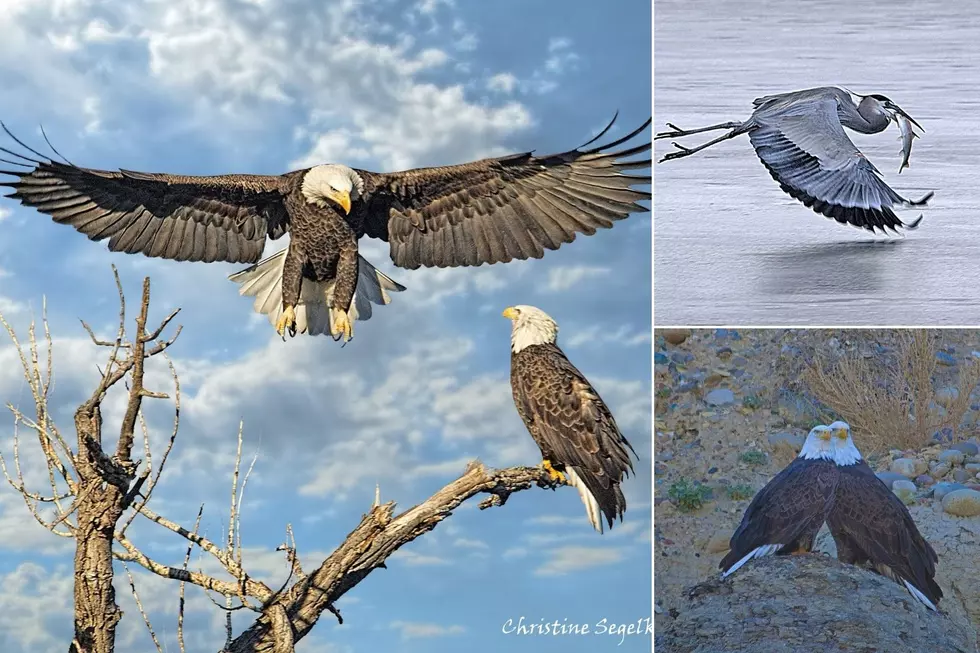 Photographer Takes Amazing Pics of Birds of Grand Junction
Christine Segelken
Christine Segelken has been taking pictures of wildlife in Western Colorado since 1996. Her husband got her into it and she saw the wild horses in Cameo so she started taking pictures of them and it went it on from there.
Christine graduated with a Zoology degree from San Diego and absolutely loves nature. She says that raptors are her favorite, specifically bald eagles. Christine hasn't had any professional training when it comes to photography and her husband taught her everything.
Enter your number to get our free mobile app
She says the more you know about animals and their behavior and habits, the easier it is to take their pictures. Christine says that the animals don't pose for you so they're all lucky shots. Take a look at some of Christine Segelken's amazing pictures of birds in Grand Junction, which were all taken around the Corn Lake area.
Photographer Takes Amazing Pics of Birds of Grand Junction
NEXT: Meet Grand Junction's Jesse James the Hiking Ferret