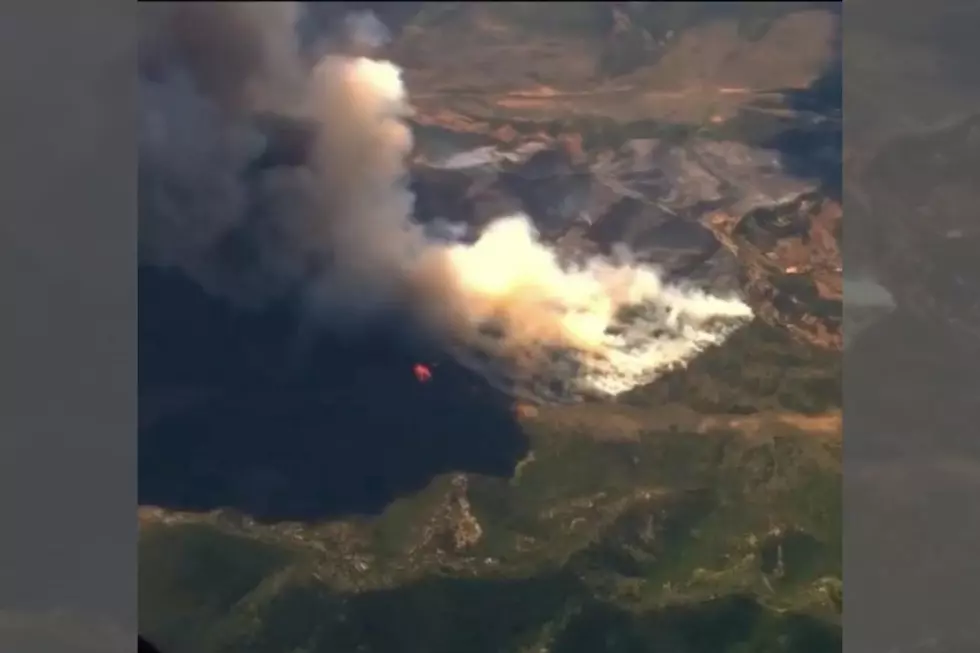 Aerial Video Showing Pine Gulch Fire North of Grand Junction
Colorado Division of Fire Prevention and Control via Facebook
It was this past Friday evening just as we were starting the weekend that a lightning strike started what is now known as the Pine Gulch Fire burning about 18 miles north of Grand Junction.
This fire is getting out of control quickly as it has now pushed to over 3,600 acres. As of yesterday, we got the update that it was at around 1,500 acres, and we are still at 5% containment on this fire.
The weather is definitely making this fire more difficult to battle seeing as how it's expected to be hot and dry for the rest of the week. There is potential for the fire to spread especially to the East/Northeast of where it is currently burning according to the Rocky Mountain Area Type 2 Incident Management Team that is working to control the fire.
There is a current road closure in place on Mesa County Road X 1/2 after High Lonesome Ranch (275 Country Road 222) to prevent non-essential traffic in the area as crews are working to contain the fire. And as expected fire danger is still very high in Mesa and Garfield County which means we remain under stage 1 restrictions. If you want to know more about those restrictions click here.
Enter your number to get our free mobile app
A temporary flight restriction is in place as well which means this is a No Drone Zone. Unless you are working with the fire management crews is it illegal for you to fly a drone over the fire area. This could result in huge fines as aircrews battling the blaze will be forced to the ground if a drone is spotted in the area.
There is currently 143 total personnel battling the Pine Gulch Fire, so please keep them in your thoughts as they are working to keep us safe. Here is a new specific Facebook page dedicated to the Pine Gulch Fire.
Here is the video of the devastating fire that is just north of Grand Junction.
KEEP READING: Get answers to 51 of the most frequently asked weather questions...