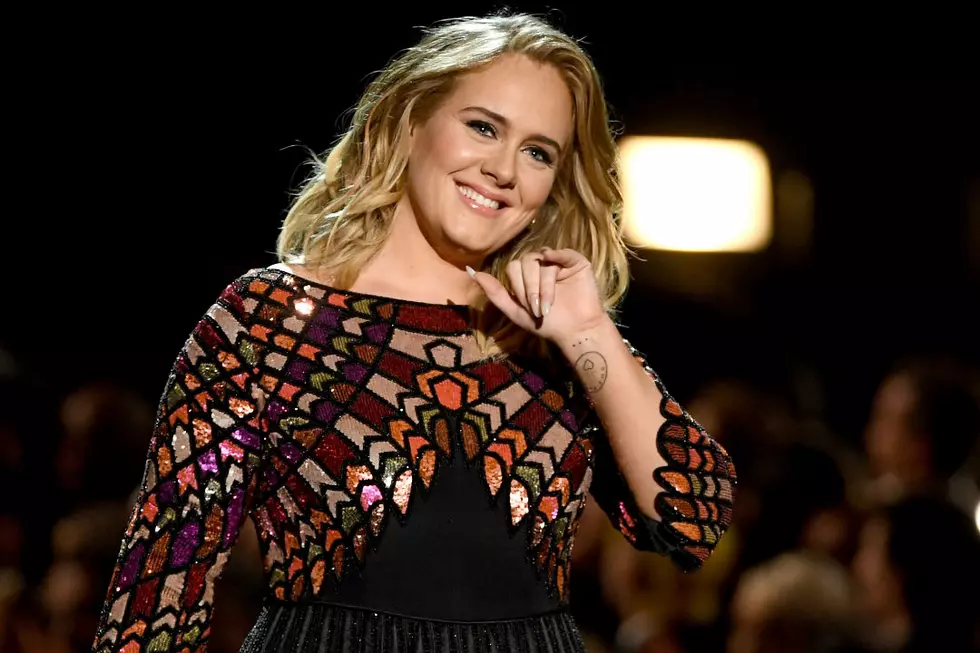 Rumor Has It: Adele Finally Confirms Marriage to Simon Konecki
Kevin Winter, Getty Images
No more hiding her heart: Adele has confirmed she and longtime partner Simon Konecki are married after relentless speculation that the two tied the knot some time ago.
The 2017 Grammys magnet told a crowd at a March 4 show in Brisbane, Australia that she's in the thick of storybook love. Right before performing "Someone Like You," she encouraged the lovelorn to keep their heads up and urged them to continue to believe that love will find them.
"As bad as a breakup can be and as bitter and horrible and messy it can be, that feeling when you first fall for someone is the best feeling on Earth," she said. "I'm addicted to that feeling. Obviously I can't go through with those feelings because I'm married now. I found my next person."
Adele and Konecki have been together since 2011 and have a son, Angelo, together. Konecki made his case for world's best partner in October 2016 when — in honor of his five-year anniversary with Adele — he made it rain love letters during Adele's show in Nashville. Some notes included Adele's lyrics like "It matters how this ends," "Everybody loves the things you do," while other messages included more general romantic sentiment like "You are an angel" and "I love you."
Bling — A Massive Collection of Celeb Engagement Rings: