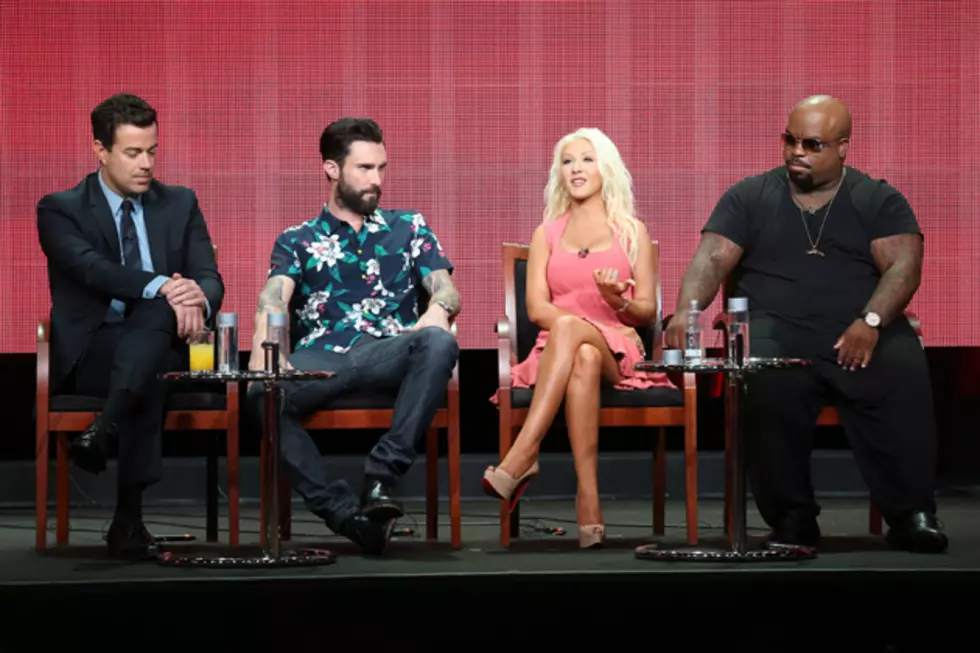 Adam Levine, Christina Aguilera + Cee Lo Green Dish on 'The Voice' Season 5
Frederick M. Brown, Getty Images
Levine, XTina and Green chatted with the Television Critics Association about what to expect from Season 5 -- and what Aguilera and Green thought of their temporary replacements, Shakira and Usher.
First things first: How did XTina feel about Shaki? "I was happy that someone filled the spot for a second, I had to step away," Aguilera confessed (via The Huffington Post). "Thank God for Shakira! She did a beautiful job, she has sweet, lovely energy. And Usher came and stepped up with a lot of creative stuff."
Green added, "It was awkward and intriguing at the same time. It was an out of body experience, if you will. I experienced what Christina did, I became a fan of the show."
Levine, who's been on every season to date, quipped, "And by the way, don't assume I don't need a break, because I do and I should probably take one, but I'm too insane." As evidenced by that beard, bro!
Speaking of insane, how crazy is it that 'The Voice' hasn't gotten itself any household names from the series? Let the coaches explain.
"It would be really nice if we could launch a huge star," Levine admitted. "A lot of things have to happen ... the fact that it hasn't happened yet isn't a shortcoming of the show," he insisted. "There's been a lot of success from people on the show and been really fulfilled in a business where that's hard."
Host Carson Daly tried to spin it as well. "That's not the main goal. There's winners on this show every day," he said. "You've got four of the biggest names in the business offering an experience. That little nugget of advice ... they leave feeling like they've won."
The newly engaged Maroon 5 frontman continued, "We aim for the moon, but people don't really appreciate what it takes to get into these chairs, it takes so many elements. The immediacy of winning and becoming a huge star is a fairytale that we'd love to see happen, but it's still a fairytale."