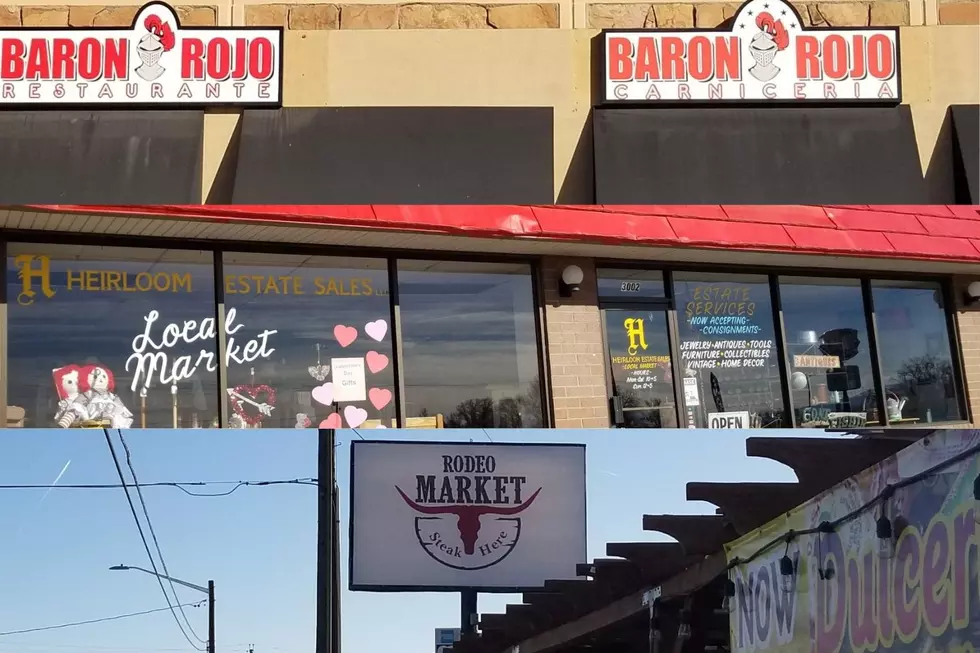 3 New Businesses Just Opened in Grand Junction
Billy Jenkins
Enter your number to get our free mobile app
While driving around I always try to keep an eye out for new businesses or signs that pop up. It's always fun to see a new business open especially locally owned small businesses like the three I have noticed lately.
The first one that was right in front of me because I drive past it every day to and from work was just off I-70 Business Loop at 30 Road where you will now find Heirloom Estate Sales LLC. As you can see from the pictures they advertise themselves as a local market, so you will be able to find a variety of treasures when inside the store.
The next new business that I stumbled upon lately was on North Avenue and 29 3/8 Road with a new sign that reads Rodeo Market. I was intrigued as to what the new market was going to look like because previously that location was a Mexican restaurant that wasn't ever very busy but the once time I stopped in they were serving delicious food.
Well, I didn't stop by when they were opened so I never made it inside but from the outside, it was clear the restaurant was long gone and it was new a market specializing in Hispanic grocery items. With the sign saying "Steak Here" I'm sure they have a nice butcher there too.
The third and final business I noticed was again on North Avenue just off North 7th Street where you will notice next to Zoup and the Massage place is the Hispanic butcher shop called Baron Rojo. Now it looks like they have open the doors where Old Man Grill used to be for their own new restaurant.
They are already open and I'm excited to stop in because their butcher shop sells some amazing Carne Asada.
CHECK IT OUT: See the 100 most popular brands in America