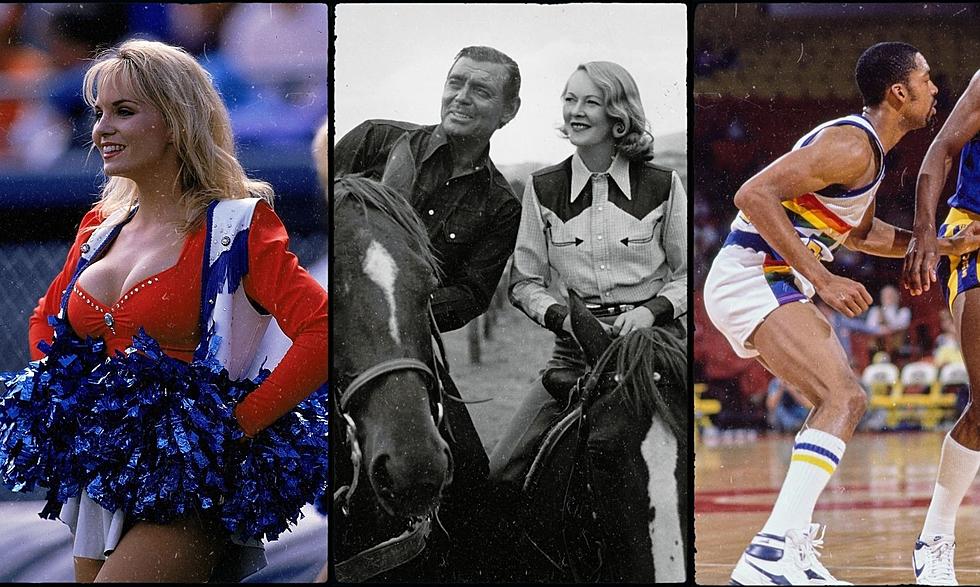 25 Throwback Photos of Colorado: Fires, Floods and Covered Wagons
Mike Powell /Allsport/Getty Images, Hulton Archive/Getty Images, Damian Strohmeyer/Allsport/Getty Images
Colorado's changed a lot over the years — said everyone, ever. Not that you need to see photos to believe that, they're still fun to look at. It doesn't matter what day of the week it is, we love a good throwback.
Long before I-25 traffic jams, there were covered wagon jams in downtown Denver, though no one reading this remembers those... But, if you were around in the 1950s, you may remember movie star Clark Gable's appearance. If you were around in the 1960s, you may even remember the 1800s Tabor Opera House, near where the 16th Street Mall is now. And, if you were living through the 1980s and 1990s, you'll recall some pretty retro sports uniforms and the pre-Denver International Airport days.
If you're like me, things like the 2008 Democratic National Convention with the Obamas and John Legend, the 2012 High Park Fire, and the 2013 floods will be fresher in your mind.
In other news, skinny dipping is nothing new, and even though social media didn't exist, one guy's 110-year-old nude (don't worry, not the front) still wound up the internet in a throwback gallery. Below are 25 awesome throwback photos of Colorado and Coloradans over the last 120 years, from covered wagons to fires and floods.
25 Throwback Photos of Colorado
Colorado has changed a lot over the years, don't believe us?
Colorado Town Names Even Life-Long Coloradans Can't Pronounce
As you can see from the maps provided, none of these are metropolises. It's still surprising, though, that so many remain unknown to Coloradans.
Take a tour across the state and take a look at these hard-to-pronounce towns.
You Know You're From Colorado When...
We all remember the Jeff Foxworthy jokes back in the day "you might be a redneck". What made those ridiculous stereotypes so funny is because they had just a tiny bit of truth to them. Well along those same lines I wanted to highlight a few ways of thinking that everyone from Colorado has. They are not bad things, just the way we do things and go about our business around here.
So here is a list of ways 'You Know You're From Colorado':