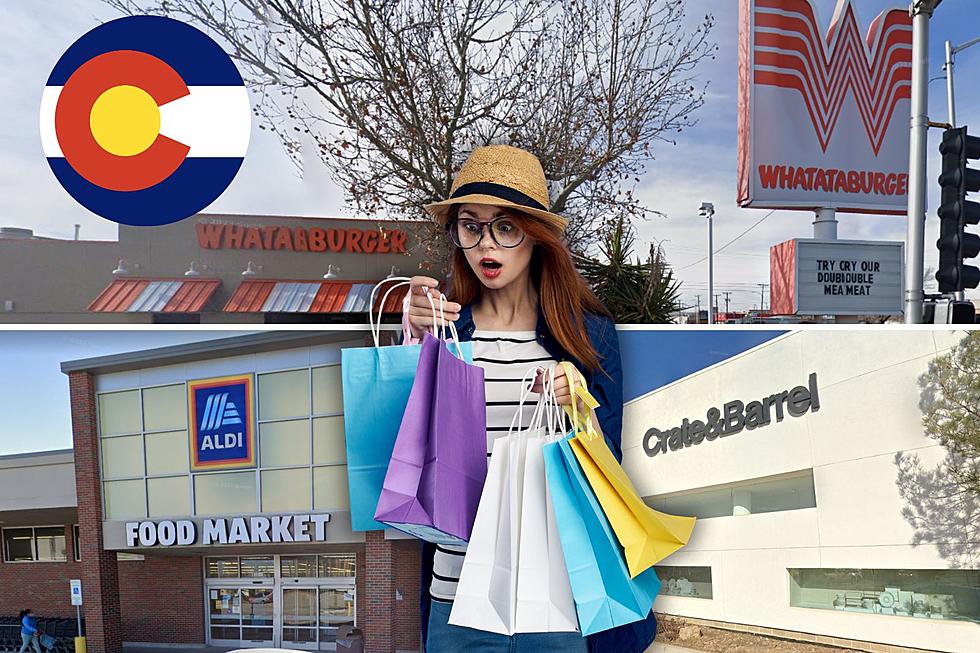 Wish List: 11 Businesses We Want to See in Colorado by 2024
Google Maps, Canva
Every time you turn your head in Northern Colorado, you will likely see a new business. When one of our favorite stores closes, a new one will replace it next week.
In-N-Out's are becoming all the rage in Colorado. One is currently being built in Loveland, and another is pending approval in Brighton.
In-N-Out's are flooding Colorado faster than a swarm of bees chasing after nectar.
There are also reports of a Costco being built in Weld County.
Why You May Be Seeing So Many New Stores Pop Up
As more people move to Northern Colorado, there is more of a demand for a variety of stores, chains, and markets. Weld County's population has grown by nearly 700,000 in the past decade. Yeah, the people of Weld County need their own Costco.
As Northern Colorado grows, we wanted to know what businesses you want to see be developed and open. We asked the question on Facebook, and here are some of your answers.
Wish List: 11 Businesses We Want to See in Northern Colorado by 2024
All we want for Christmas is new stores. Northern Coloradans let us know what businesses they would like to see.
A Business I Would Love to See in Northern Colorado
I would be thrilled if an Apple store opened in Northern Colorado. In my family, I am the tech wizard. This began when I switched my grandparents' HDMI on the remote so that they would watch old Johnny Carson reruns on DVD.
Ever since then, I have received countless calls about how to perform phone updates. I answer questions like why is my Apple Pay not working? Wait, what is Apple Pay?
I know a lot of people deal with this, too. So I would love an Apple store to open so we can save a ton of time.
These Restaurants Received the First Michelin Stars in the state of Colorado.
The Michelin Guide has announced the first Michelin-starred restaurants in the state of Colorado.
Flying from Colorado for The Holidays? Here Are the Cheapest Flights
All flights depart from Denver International Airport on December 23rd. The flight returns on December 26th.
Flight information is found on
Google Flights
. Prices are subject to change.