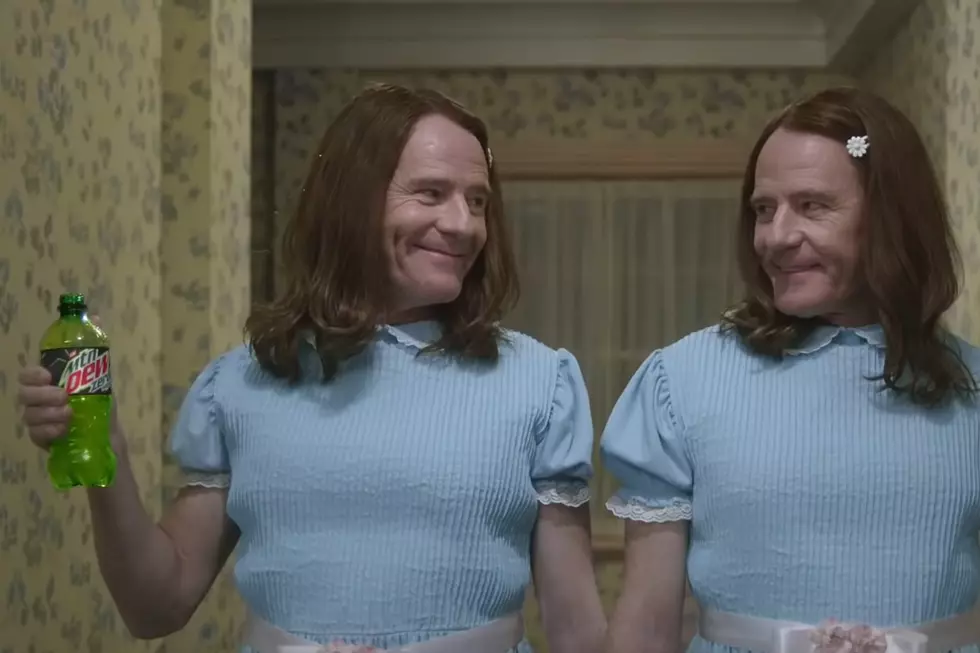 2020 Super Bowl Commercials: See the Most Viral, Star-Studded Ads!
Mountain Dew via YouTube
At the top of every year, American football fans around the world tune in for the annual Super Bowl — one of the biggest and most iconic sporting events in North America.
But if you're not the biggest fan of football, there's also the tradition of witnessing the most ridiculous, epic, funny, emotional and celebrity-studded... Super Bowl commercials. From Doritos and Pop-Tarts to Budweiser and Mountain Dew Zero, each year brands' TV spots not only show you what new products are on the market, but serve as sheer entertainment.
Super Bowl LIV will bring the San Francisco 49ers and Kansas City Chiefs to the Hard Rock Stadium in Miami on Sunday night (Feb. 2). There are also a lot big performances planned: Demi Lovato is scheduled to perform the national anthem while Jennifer Lopez and Shakira will be taking over the Super Bowl Halftime Show.
Be sure to tune in for all the action. But just in case you miss a clip, see all the best 2020 Super Bowl commercials, below.
1

Mountain Dew Zero Starring Bryan Cranston and Tracee Ellis Ross

2

Amazon Alexa Starring Ellen DeGeneres and Portia de Rossi

3

'A Quiet Place 2' Starring Emily Blunt and John Krasinski

4

Bud Light Starring Post Malone

6

Doritos Starring Lil Nas X and Sam Elliott

8

Pringles Starring Rick and Morty

9

Olay Starring Taraji P. Henson, Lily Singh, Katie Couric and Busy Philipps

10

Pop-Tarts Starring Jonathan Van Ness

11

Jeep Starring Bill Murray

12

Avocados Starring Molly Ringwald

13

Cheetos Starring MC Hammer

14

KIA Starring Las Vegas Raiders Running Back Josh Jacobs

16

Audi Starring Maisy Williams

18

Hyundai Starring Chris Evans, John Krasinski, Rachel Dratch, and David "Big Papi" Ortiz

18

Facebook Starring Chris Rock

19

Planters Starring Wesley Snipes and Matt Walsh

20

Genesis Starring Chrissy Teigen and John Legend

21

Squarespace Starring Winona Ryder

24

Michelob Ultra Starring John Cena and Jimmy Fallon

25

26

Pepsi Starring Missy Elliott and H.E.R.

27

Microsoft Starring Offensive Assistant Coach for the San Francisco 49ers

32

Little Caesers Starring Rainn Wilson

40

Tide Starring Charlie Day and Emily Hampshire

43

45

Rocket Mortgage Starring Janson Mamoa

47

Hard Rock Starring JLo, Arod, DJ Khaled, Pitbull and Steven Van Zandt

48

Coca-Cola Energy Starring Jonah Hill and Martin Scorsese

50

'Minions: The Rise of Gru' Teaser

55

Sabra Hummus Starring T-Pain, Teresa Giudice, Caroline Manzo, 'RuPaul's Drag Race' alumni Kim Chi, Miz Cracker, Tik Tok star Charli D'Amelio

57

Presidente Beer Starring Alex Rodriguez

59

Amazon Prime Video's 'Hunters' Trailer