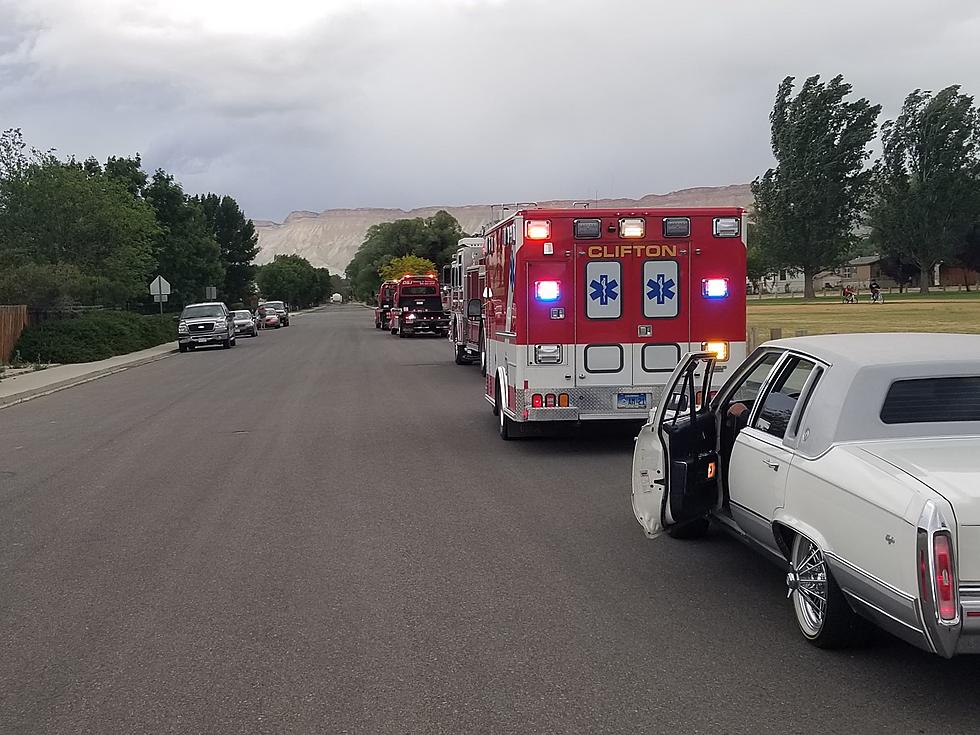 11-Year-Old Clifton Girl Got Special Birthday Parade
Photo courtesy of Billy Jenkins
Yesterday after work joining in on a parade for an 11-year-old girl helped show me how much positivity there is in the world and especially here on the Western Slope. I first caught wind of this special parade for 11-year-old Anna in Clifton through The Justice League of Hope. A group of people spreading unbreakable smiles when they see an opportunity to do so in our community.
But Anna was no ordinary 11-year-old, she is a hero in my eyes. The reason I say that is because in the past few months as the coronavirus swept across the world this little girl spent her time making 2,400 masks for frontline workers and Navajo tribes around the country. She really is a remarkable person.
But unfortunately, Anna is also battling a horrible kidney infection so that is why the people started organizing the parade. There were probably 30 vehicles in all that participated it was so cool to see. Everyone from Firefighters& EMT's, competing Tow Truck companies, classic car owners, and anyone else who wanted to make the birthday special was able to join in.
As I was discussing with the parade organizers before we got started this is exactly what we all needed some sort of positive release. It is so easy to get caught up in the negativity in the world, but there are so many people that are working toward positive things and it was so refreshing to be apart of something like this yesterday.
And of course, HAPPY BIRTHDAY ANNA!
Enter your number to get our free mobile app
The Top Ten High Schools on the Western Slope