Mark Hamill Recalls Sibling Bond With 'Handful' Carrie Fisher: 'I Loved Her'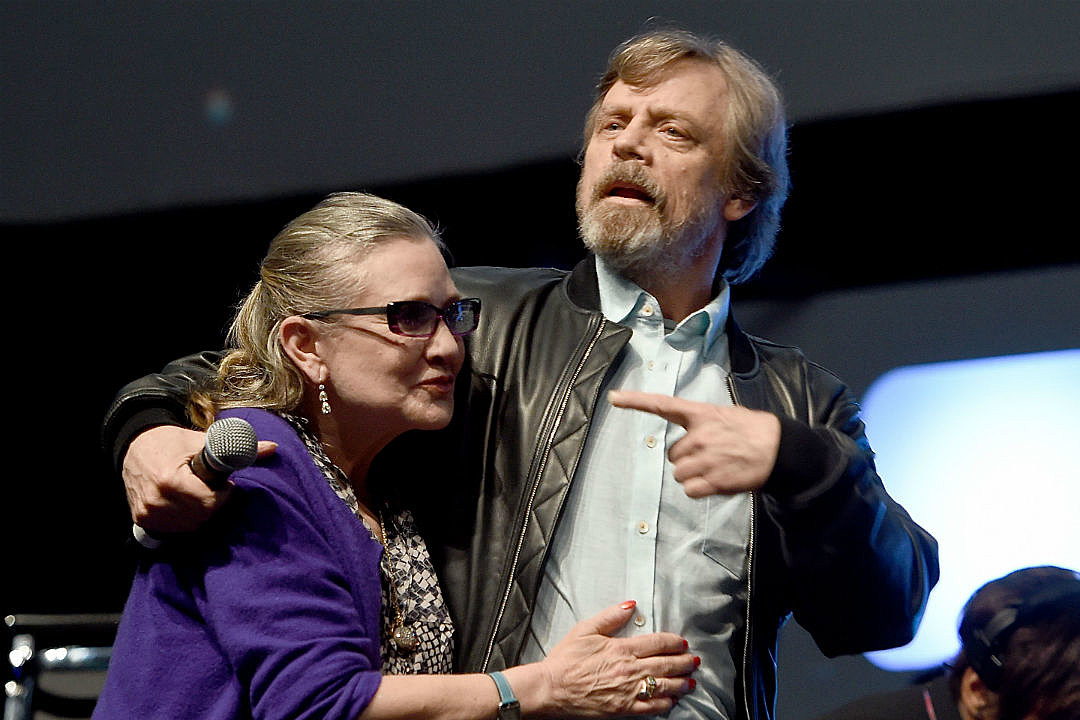 Carrie Fisher's shocking December 2016 death has left a black hole in former Star Wars co-star Mark Hamill's heart — Hamill described just how much he missed Fisher in a Hollywood Reporter guest column published yesterday (January 2).
Hamill, who explained that he met Fisher in London shortly before filming 1977's Star Wars: A New Hope, said he was immediately shocked by the actress' sureness and boldness. Hamill said that Fisher, who was only 19 at the time, was fiercely forthright, and never minced her words. More importantly, though, she was a good friend and an advocate of not taking life too seriously.
"She was so committed to joy and fun and embracing life," Hamill noted. "She had an Auntie Mame quality to her. I would do crazy things to amuse her on the set. Making her laugh was always a badge of honor…The lengths I would go to hear her laugh — there were no limits. I loved her and loved making her laugh."
Still, in a case of life imitating art, Hamill wrote that the stars' connection often turned brotherly, and he and Fisher frequently found themselves in an emotional tug-of-war.
"We ran the gamut over the years, where we were in love with each other, where we hated each other's guts," he shared. "'I'm not speaking to you, you're such a judgmental, royal brat!' We went through it all. It's like we were a family."
"When you were in her good graces, you couldn't have more fun with any person on the planet," Hamill added. "She was able to make you feel like you were the most important thing in her life. I think that's a really rare quality. And then you could go 180 degrees opposite, where you were furious with one another and wouldn't speak for weeks and weeks. But that's all part of what makes a relationship complete. It's not all one-sided. Like I say, she was a handful. She was high maintenance. But my life would have been so much drabber and less interesting if she hadn't been the friend that she was."
See Stars We Lost Across 2016:

Source:
Mark Hamill Recalls Sibling Bond With 'Handful' Carrie Fisher: 'I Loved Her'